Throw away the key: Self storage and crime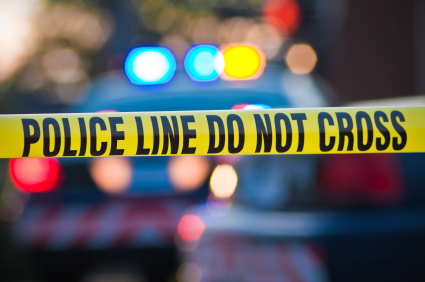 Most users of self storage are honest and law-abiding people. They fill their units with ordinary, domestic stuff, they mostly pay their rent on time, and they use self storage purely in the way it was intended.
However, it's no secret that a small proportion of self storage customers have very different ideas in mind. The private, clandestine nature of self storage means it can sometimes present criminals with the perfect cover for getting up to no good.
Tragedies in self storage
The most serious crime to have involved self storage in the UK was the tragic murder of teacher Jane Longhurst in March 2004. Her killer, Graham Coutts, strangled her with a pair of tights at his home before moving her body to a unit at Big Yellow's Brighton branch, which he rented under an assumed name.
Claiming that he was storing 'personal belongings', Coutts kept her naked body in a cardboard box at the unit, which, chillingly, he then visited seven times. Big Yellow staff played a crucial role in his capture by alerting police to the strange smell coming from his unit, where they then found several of Jane's possessions during an official search (Coutts having moved her body again before this took place).
Murders at US self storage facilities are slightly more common, purely because America suffers from more violent crime than we do.
Unfortunately, Googling 'self storage murder' produces a litany of American news stories. Just from the current first page of results: a triple murder-suicide in at a storage centre in Las Vegas this August, a woman stabbed to death at a California facility last April, and the robbery-murder of someone as they used self storage in Miami last January.
These crimes have the power to shock, but fortunately most offences involving self storage are of a far less serious nature.
Things you shouldn't keep in self storage…
The most frequently recorded crimes involving self storage are to do with people storing illegal items.
Contraband isn't usually the sexiest type of crime to report on, but in November 2007 Brent council found 40,000 counterfeit Durex condoms being held in a Wembley self storage unit, with an approximate street value of £45,000.
Earlier this year, 250kg of counterfeit cigarette packaging was found in a Glasgow self storage unit by Her Majesty's Revenue and Customs. Trading Standards also made themselves look good when they found a load of fake beauty products in a storage unit on the Old Kent Road, in addition to £20,000 of counterfeit Microsoft and Adobe software.
This gives an idea of the type of things which criminals typically horde in self storage units: cheaper copies of taxed or trademarked goods that they can sell illegally on the black market.
In America drug dealers are known for using self storage units to hold drugs and related equipment, particularly money that they can't take to the bank. A drug-dealer named Paul Sessomes was caught in Baltimore earlier this year when two self storage units in his name were found to contain over half a million dollars in drug-money after the police had obtained  a search warrant.
Self storage crime from the inside
Self storage customers probably need to be aware of two types of crime. The first is identity theft, increasingly a hazard of everyday life.
This can be a problem in self storage if someone is storing old computers or paper records that have their personal, financial and identity details on them. There have been cases documented in America of people having their units broken into but where the criminals only stole an old computer or a file of bank statements so they could later withdraw the victim's money. Anything that contains sensitive personal information needs to be looked after very carefully, even if it's in self storage.
The other type of crime is the risk of 'inside' break-ins. Most robberies in self storage occur when a thief poses as a client in order to gain access to the units, but then tries to break into other people's ones.
Police contacted self storage companies earlier this year to warn of a spate of such burglaries in which a unit would be rented by clients using a Romanian driving licence for identification; these clients then came back a few nights later and attempted to break into other units.
As such attacks tend to happen in the dead of night, this could be a downside to having 24-hour access.
An explosion of crime in self storage
Fortunately, the UK has at least so far been spared from the most destructive type of US self storage crime.
This is the widespread illegal use of self storage units for making crystal methamphetamine ('crystal meth' or 'ice'), a hideously addictive class-A drug that 12 million Americans are thought to have used.
Not only is this illegal, it's also very bad news if a self storage centre is chosen to host a so-called meth lab. This is because it involves mixing together a set of extremely toxic and hazardous chemicals at high temperatures, which often explode and cause huge destruction.
In Los Angeles, half of all meth labs are found when the building they're in accidently ignites. Even if this doesn't happen the building still needs an industrial clean-up after one has been removed, as several of the chemical ingredients are toxic and carcinogenic.
So far crystal-meth remains a relatively minor drug in the UK, and only two people have so far been prosecuted for running labs (neither of which were in self storage units). However, with the popularity of the drug predicted to soar in the near future, we may have to get ready for an explosion in UK self storage crime.