The Storage.co.uk Award 2011-12 for Excellence in Social Media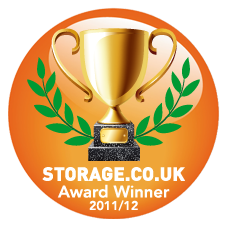 As the saying goes, it's not what you know but who you know that counts. Nowadays, this is more important than ever when it comes to building relationships with customers. Self storage firms can find social media websites to be a very useful tool for accomplishing this – which is why it's important they use them correctly.
Twitter, Facebook, Myspace etc. can all enable a company to make real strides as it seeks to build a customer base, allowing them to display photos of their self storage facilities, and spread news of offers virally, in ways that can be far more cost-effective than going down the traditional advertising routes.
Social media can be such a useful tool for enabling a self storage business to grow that many have embraced it wholeheartedly, even hiring members of the new profession of "social media guru" to provide assistance. However, some self storage companies employ social media networks much more effectively than others, which is why Storage.co.uk created the Excellence in Social Media Award.
In their brief, the judges were looking for "innovative and effective use of social media websites, including Twitter and Facebook". The following companies were the lucky winners:
1st for Storage – This London-based independent self storage firm has managed to build up an impressive following in the "Twitter-sphere", with 123 people receiving their updates.  www.1stforstorage.com
Excel Self Storage –  ThisYorkshire self storage firm has a presence in both of the main social media arenas, boasting both an attractive Facebook profile and a twitter stream. www.excelselfstorage.co.uk
Fergy Space Self Storage Solutions – This unusually-named self storage firm has built up an impressive Facebook profile for its mascot, Fergy the Alien, including lots of information about his campaign to complete the Great North Run for charity. www.fergyspace.com
Henley Self Storage – An independent self storage provider based (unsurprisingly) in Henley on Thames, Henley Self Storage has been extremely active in keeping its Twitter and Facebook accounts updated with news of their latest offers and promotional items. They've clearly found an audience, too, as 211 people follow them on Twitter. www.henleyselfstorage.co.uk
Storage Experts – A self storage franchise with branches across the Midlands, Storage Experts has done extremely well to build up their Twitter profile, which now boasts 1,600 followers, all of whom get news of the company's latest deals flashing up on their phones and computers, making it a great channel for customer communication. www.storageexperts.co.uk