Gun Storage: London Gun Services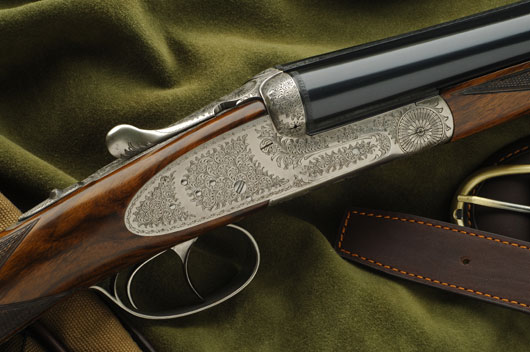 In the UK, guns cannot be kept in self storage. In fact, the storage of guns is strictly defined by law. The newly established London Gun Services offers professional storage services, and much more, as its director Tom Ward explains.
London Gun Services operate from a private, secure location in central London and currently cover London and the M25 corridor. We offer the highest level of services for both UK residents and people visiting the UK for all their shooting requirements. Core to our business is a level of flexibility and personal service, which is run by shooters for shooters.
A complete service, all day, every day
We offer a 24/7 service, which is unique in this industry, and with our gun storage prices starting from £15 per month including VAT we are the best priced in London. We have a cost-effective solution for everyone, for customers who simply do not want to store firearms at home, as well as for those who need secure storage upon arriving in the UK with firearms, or need licence renewal, or are moving house.
We collect and deliver shotguns and other firearms from any London location and hold them securely in our de-humidified facility for whatever period is required before hand-delivering them back to you. All firearms are fully insured whilst in our care with servicing options available.
If you are purchasing from another remote dealer as a registered firearms dealer, we are authorized to receive weapons on your behalf and deliver to you (upon presentation of your original shotgun/firearms certificate and passport/driving licence).
For trade clients we can offer the unique service of being able to accept all transfers and deliver directly to your client within 24 hours. This means you do not have to go through a competitive gun shop to reach your clients.
A full range of gun services
Other services we offer at London Gun Services are:
Gun Storage
Gun Repairs
Cartridges
Gun Rental/Hire
Valuations
Visitors Permits
Import/Export
Leather Embossing
More information about London Gun Services is available on our website: www.londongunservices.co.uk
For further details, please call on 0207 622 1200
or email tom@londongunservices.co.uk
3 Responses to "Gun Storage: London Gun Services"