Self storage thefts call for vigilance ‒ and insurance!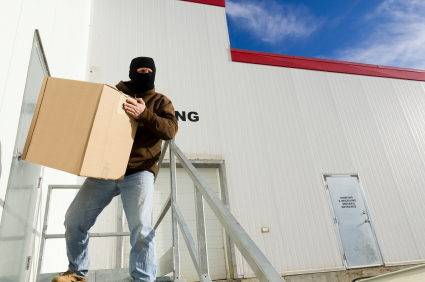 A series of thefts and attempted thefts from self storage facilities in recent weeks serve to remind the industry of the need to review security and insurance.
Self storage crime wave?
On 21 March 2011, Grantham Journal reported a break-in at U Hold the Key Self Storage on the A1 near Colsterworth, Lincolnshire, about 7 miles south of Grantham. Thieves broke through a perimeter fence, and then used bolt cutters to remove padlocks from about 40 shipping containers on the site. Clients said they had lost goods such as computers and electrical equipment, even jewellery, to the value of several thousand pounds.
The Self Storage Association (SSA UK) has also recently circulated news of a spate of thefts from self storage facilities in the West London area. There are similarities between the raids that make the police think the same culprits may be involved: forcing the main gate, using a white van, damage and theft to 10‒15 outside units. The thieves seem to be opportunistic ‒ opening up storage units in the hope of finding something valuable, rather than arriving with list of specific units to break into.
Imagined treasure
Security is paramount in the self storage industry, of course. Clients need to be able to have complete confidence that their goods are safe. Even if these stored items are not particularly valuable in financial terms, they have a personal value that has been the justification for using self storage, as opposed to any other option for retention or disposal.
Most storage units contain personal property of relatively low resale value ‒ but this is something that thieves find hard to believe. As in all walks of life, security in self storage has to match the imagination and greed of the criminal mind as much as the actual value of the items to be protected. And it has to match the expectations of clients.
Secure and insure!
So self storage managers are urged to review their security systems. And clients need to make sure they are adequately insured ‒ either through insurance offered by their chosen self storage company, or by personally arranging cover (it can be bought for as little as £1‒4 per month per £1000 of cover).
Storage.co.uk looked at the issue of insurance for self storage in an article called "How does insurance for self storage really work?" published in October 2010, and it attracted some interesting additional information in readers' comments. The details remain as pertinent today as they were six months ago ‒ perhaps even more so.
One Response to "Self storage thefts call for vigilance ‒ and insurance!"