FEDESSA Conference, Portugal, June 2011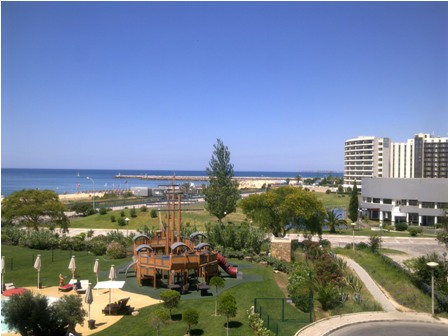 Paul Barber, representing Storage.co.uk, attended this year's conference of the Federation of European Self Storage Associations. Here is his report.
The annual Federation of European Self Storage Associations' conference took place last month in sun-kissed Vilamoura on the Algarve. I went along to represent Storage.co.uk and to build on relationships that we had previously made via email and phone. In fact, it wasn't just sunny, it was actually very hot and the air-conditioned splendour of the Tivoli Marina conference centre was a great relief!
Plenty of people, plenty to do
Delegates from over seventy European storage companies had a range of things to do at the conference. There was a trade show operating on both mornings sponsored by Steel Storage and showcasing security, software, construction and insurance services. Concurrent with that, seminars took place in one corner of the conference room focusing on various aspects of the storage market, attracting a good number of attendees and loads of interactive questioning.
The afternoons featured formal presentations from speakers on Eurozone Debt, Social Networking, The Future of European Self Storage and The Power of Brand, sponsored by Storman. All of these were well attended by 150 or so delegates. They were topped and tailed by Rodney Walker, General Secretary of FEDESSA, who shared some vignettes about his command experience in the Armed Forces, Adrian Lee of Big Yellow and Frank Boot of Shurgard.
On the first evening a networking BBQ was held out by the pool. Delegates ate and chatted and swapped stories whilst watching a full eclipse of the moon. The BBQ was sponsored by Active Supply and Design but they claimed that they had nothing to do with the celestial event! The second evening was taken up by an awards ceremony and dinner.
Self storage feedback
Overall, the operators in the self storage market were feeling more positive than negative about their prospects for improvement in their home markets. Many of them wanted to learn how they could be more efficient and more attractive to their customers. Indeed that was probably the single biggest driver for attendance and in the many conversations around the conference centre.
Storage.co.uk was very familiar to many people at the conference. Lots of people were intrigued by the business, the development of the website and the future direction we might take.
Full marks to the conference organisers
The conference was a great place to network for the storage industry. The hotel and the staff were very attentive and the location was well suited to the conference. Portugal is facing a big challenge economically – always the first topic of conversation with taxi drivers and waiters – but the staging of the FEDESSA conference in Vilamoura was flawless and a great incentive to return there.