The Storage.co.uk Award 2011-12 for Facility Design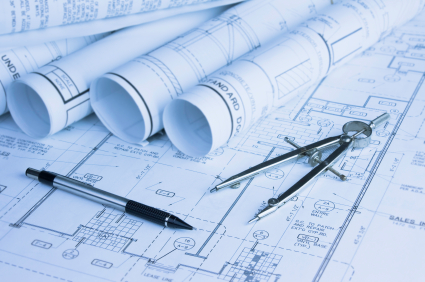 They say you should never judge a book by its cover – but unfortunately many people do. The same is often true of self storage facilities; a firm may be offering great service and fantastic deals to people who come through the door, but all that can be for nothing if potential customers think the premises look shabby or unprofessional from the outside.
Unfortunately, self storage facilities have acquired something of a negative reputation in this area, often depicted in the media as soulless steel monoliths blighting the edges of towns. Fortunately, this doesn't tell the whole story, as an increasing number of self storage companies are realizing that having an attractive facility can be an important part of their business-plan.
In order to celebrate those companies that make a special effort to build self storage facilities which are attractive, Storage.co.uk decided to give an award for facility design. Specifically, the judges were looking for:
"Architectural design (exterior and interior) that is attractive, innovative, sympathetic to its locality, and efficient for users."
These were the lucky winners, in alphabetical order:
Aabsolute self storage – Carstairs Street, Glasgow. This converted former warehouse provides an excellent example of how self storage facilities can play a vital role in finding new uses for obsolete buildings that might otherwise become eyesores. http://www.aabsoluteselfstorage.co.uk/
Capital Self Storage – Hansard Gate, Derby. A new, purpose built flagship development erected by Capital Self Storage, the company's Derby self storage centre shows how new self storage facilities aren't all just vast metal barns. Sensitively designed for attractiveness, with a range of aesthetic features including a glass-fronted reception area, and luxuriantly decked out in the firm's yellow and granite livery, this self storage facility is a shining example of attractiveness and efficiency which all new-builds should seek to match. http://www.capitalselfstorage.co.uk/self_storage_space_derby.htm
Huddersfield Self Storage – Deighton Mills, Huddersfield. Built in an adapted former mill, as its name suggests, Huddersfield Self Storage is another excellent example of how former industrial buildings can find a new lease of life when adapted to provide self storage. http://www.huddersfieldselfstore.co.uk/
Safestore – Newport Road, Cardiff. A large, modern facility built in a retail park on the edge of Cardiff, Safestore's recently-opened Newport Road site shows modern self storage design at its best. Elegantly constructed, with a solid, rectangular design, Safestore has once again imbued its facilities with an elegance and reliability its service aspires to match. http://www.safestore.co.uk/storage/wales/cardiff/cardiff_newport_road.aspx
Shurgard – City Airport, London. Perhaps the most elegantly-designed self storage facility in the capital, Shurgard's City Airport facility captures a wonderfully unique aesthetic through its innovative triangular design. Built on an awkwardly-shaped plot of land which could have been a hindrance to the company, they have instead taken advantage of it to tremendous architectural effect. This is combined with the usual features we have come to expect from Shurgard, which are all present and correct; solid, reliable construction, eye-catching signage, and, of course, the ubiquitous chimney, which makes the facility stand out wonderfully to viewers from miles around. http://www.shurgard.co.uk/self-storage-uk/London/City-Airport