The Self Storage Award 2011-12 for Thinking Outside the Box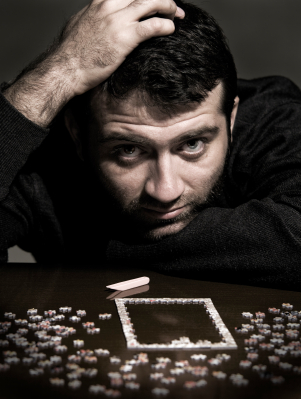 All industries thrive on innovation. Creating a successful business is largely about doing something which is different from what your competitors are doing – something which gives customers a reason to come to you instead of them.
In this respect, self storage is no different. Fortunately, being the young, dynamic and vibrant industry that it is, the UK self storage sector has plenty of companies which are trying to make a name for themselves by doing something different.
This is vital to its success. With the recession, and the potential shortage of new customers that has come with it, innovation is more necessary than ever before to attract and retain new patrons.
Not all innovations are useful, of course, and sometimes change is introduced merely for change's sake. Therefore, to celebrate the most innovative firms in the UK's thriving self storage industry, Storage.co.uk organized the award for "Excellence in Thinking Outside the Box".
Our judges were looking specifically for an innovation which has changed any aspect of self storage, making it more efficient for customers or taking it in new directions. After much debate between the judges, the following five companies were selected as winners:
Storage Giant – This Cardiff-based self storage company has branched out into providing a huge range of other services to its customers, including vehicle storage (cars, caravans, motorcycles, and even boats!) as well as providing MOTs. www.storagegiant.co.uk
Store First – Midlands-based Store First has been set up specifically to test out a unique investment model. People who want to put money in can purchase the long leasehold on the actual units at their self storage facility, which are then let out on their behalf by the management firm, with the investor keeping most of the profits. Don't be surprised to see imitators popping up if it proves to be a success. www.storefirst.com
BiG Storage Chester – BiG Storage Chester has been heavily involved with the promotion of the Celebrate Cheshire events, providing many excellent outreach opportunities within their local community. www.bigstorage.info
Flexistore Ltd – Flexistore has been recognised for its originality in being one of the few UK self storage firms to offer a mobile self storage service in which the self storage container is delivered to the clients' house and then taken away again once they've packed it. This offers a fantastic opportunity to build customer relationships with people who don't have large enough vehicles to move their stuff to a separate self storage facility themselves. www.flexistore.co.uk
Sentry Self Storage – Sentry Self Storage is another UK self storage firm which has gone beyond the traditional range of items that customers are allowed to store with them by offering a vehicle storage service. Whatever you want them to put away for a while – be it a car, caravan, motor home or boat – Sentry Self Storage can find a place for it at their outdoor vehicle storage facility. www.sentryselfstorage.co.uk