New US TV show Storage Hunters has come to the UK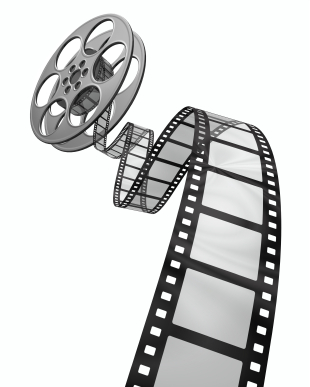 Storage Hunters, a TV show which follows the lives of a group of people who empty self storage units for a living, launched in the US in June 2011.
It focuses on Brandon and Lori Bernier, a husband and wife team who visit self storage facilities where tenants have defaulted on their rent. They participate in lien auctions, competing with other professional self storage scavengers to bid for permission to clear some of these units out.
Having only had a very limited opportunity to see what might be inside the self storage units, they have to take a risk in bidding for something that could have lots of valuable items inside, or might just be full of junk.
If they are successful at an auction, they pay for the rights to whatever is inside the units, taking on the associated risk. If the unit contains something valuable then they can make a profit, but they also have to dispose of all the other items, whether they have any value or not.
High-stakes poker game
The suspense of wondering what could be inside each unit creates plenty of drama, with the ever-present possibility that it could contain riches, or that it might be just rags.
Storage Hunters has been heavily marketed around this theme, with the show's press release saying:
"You won't believe what they find: from hidden bundles of cash to thousand-dollar chairs, from the dangerous to the downright weird. With killer instinct, the Berniers target the best storage units in the country and go to extreme lengths to get their hands on what's stashed inside. Follow them to the country's most competitive auctions as they risk a fortune to go head-to-head with hostile locals."
As you would imagine, the actual contents of the self storage units they get their hands on are frequently rather mundane. This Youtube clip, entitled Storage Hunting Gone Bad, shows a typical day in the life of a self storage scavenger: five abandoned units all filled with rubbish, and almost nothing of any value in sight:
 http://www.youtube.com/watch?v=VjAvm-v8GdY
Contrived situations
Storage Hunters is one of several shows focussing on scavenging which have appeared on US TV in the last few years, along with Auction Hunters and Storage Wars.
The producers of Storage Hunters in the US, TruTV, refer to its narrative style as "actuality"; while it purports to be a straight fly-on-the-wall rendering of what happens in real life, the show has been accused of staging some elements to create additional drama. These include those involving Jess McClure, another self storage scavenger, who appears as the Berniers' main rival in several episodes.
If you want to form your own opinion of this show, Storage Hunters is available in the UK on Dave (Sky 111, Virgin 128, Freeview 19) – and if you don't have access to any of those, you may be able to see clips on YouTube.