"The Hoarder Next Door" (Channel 4, Thursdays 9pm): Review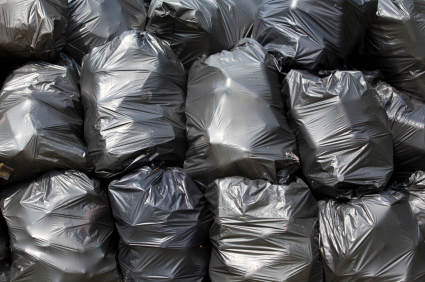 "All across Britain, ordinary people are keeping a shocking secret… and their numbers are growing," declares the dramatic voiceover at the beginning of the first episode of "The Hoarder Next Door", Channel 4's new programme which looks at compulsive hoarders.
Or rather, this being Channel 4, it doesn't just show us what their lives are like, it actively tries to improve them. The format bears many similarities to previous Channel 4 documentary shows like "You Are What you Eat", in that we are introduced to an ordinary member of the public in a seemingly hopeless position, and then we watch as the messianic expert comes in to attempt to turn their life around through a few weeks of intensive assistance. In this case the expert is Birmingham-based psychotherapist Stelios Kiosses, who has been treating compulsive hoarders for the past 15 years.
Nigel Jennings, 55, from Liverpool
 The first episode introduced viewers to Nigel Jennings, 55, from Birkenhead nearLiverpool, whose two-up, two-down terraced house has become completely overrun with clutter. At the start of the programme most of the rooms in his house have been rendered inaccessible, and he is only able to give the appearance of living a normal life by going to his (extremely patient) best friend's rather less cluttered house around the corner, where he does most of his washing, cooking and laundry.
Like many compulsive hoarders, Nigel began by collecting things for pleasure, including over 4,000 pieces of willow-pattern china and 36 antique sewing machines (14 of which were eventually disposed of). Unfortunately, his passion for possessions ended up ballooning until it had swallowed almost his entire house, with every room piled high with mountains of junk – old clothes, sewing supplies, kitchen appliances, old records and all kinds of nick-knacks.
Into this den of obsession steps Dr Kiosses, who swiftly manages to relate Nigel's obsession to a traumatic event that occurred about nine years before, at around the same time the clutter began to get out of hand. It emerges that Nigel is gay, and had a long-term male partner named Sid who died of cancer at this time. Sid was the one who introduced Nigel to the vice of willow-pattern china collecting, and he admits that he holds onto all these things as a way of insulating himself physically and emotionally from the trauma of Sid's death.
Having diagnosed the root cause behind Nigel's compulsive hoarding, Dr Kiosses then manages to gently coax him into disposing of many of his surplus possessions. This is done partly through getting Nigel to transform into his transvestite alter-ego, Miranda, a mode in which he finds he can deal much more decisively with the clutter that afflicts his life. He is also aided by a team of specialist declutterers, who tactically get him to go through all the rooms of his house at great speed, forcing him to make snap decisions about whether he wants to hang onto items or not. In all, he gets rid of 5 extra-large skips full of junk, leaving Nigel with the prospect of a future which is far less cluttered in both a physical and emotional sense.
Hordes of viewers
"The Hoarder Next Door" apparently managed to attract hordes of viewers; the DigitalSpy website reported that it got a total of audience of 3.3 million. The show definitely does what it sets out to do very effectively; Nigel Jennings was depicted candidly yet sympathetically, while Stelios Kiosses came across as a kind and thoughtful man.
If the series can maintain the same level of quality, "The Hoarder Next Door" should be packing them in for weeks to come.
You can view the first episode of "The Hoarder Next Door" using the 4OD service, available here (until June 24):
http://www.channel4.com/programmes/the-hoarder-next-door/4od