How to Ensure you Don't Spend More Money than Necessary on Self Storage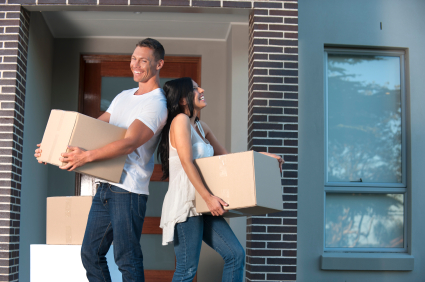 Renting a self storage unit is a convenient solution for many different storage needs. Many people will rent a storage unit when relocating. A storage unit can be used on a short term basis to store furnishings while living in transitional housing, or it can be used on a long-term basis if you have relocated into a smaller home that doesn't accommodate all of your belongings. In addition, a storage unit is ideal for storing seasonal items, business or personal records and more.
With so many different uses for storage units, it is understandable that many residents and businesses currently lease a storage unit. Whatever your current needs are for a self storage unit, you may want to keep the cost of renting your unit as low as possible. There are over 1,400 self storage properties in Great Britain. Given Great Britain's population, the estimated available self storage space available is only 0.44 square feet per person. (Compare that with the 54,000 self storage properties in the United States, offering a combined rental space of over 2.3 billion square feet, or 7 square feet per per person.)
This limited available of space creates a situation where demand dictates higher rates. The rates offered can vary significantly based on the size of the unit you choose to lease, the features the unit offers and more. In order to avoid overspending on your self storage rental, keep these points in mind.
Choose the Right Size
When you look at the pricing sheet for a self storage property, you will notice larger units have higher monthly rental rates associated with them. Generally, the rental rate is determined by the square footage of the unit. The average rental rate in Great Britain is approximately £22 per square foot per year. For a typical 200 square foot unit, a one-year lease could be as much as £4,500 pounds.
To save money on your monthly rent, you want to rent a unit that can accommodate all of your storage needs without having a considerable amount of unused space. Unused space is space that you are needlessly paying for.
One strategy for choosing the right size unit is to gather all of the items that you want to store in your garage. Stack them how you might if they were in a real storage unit. Then measure the dimensions to determine your storage needs. Packing your items compactly can reduce the amount of space required to store your items.
The Need for a Climate-Controlled Unit
A climate-controlled unit is an indoor unit that allows your items to be stored in an area with a relatively stable temperature. This type of unit provides added security from pest damage, weather fluctuations, humidity, moisture and even theft.
These added benefits also come with a higher price tag, so if you want to avoid spending more than necessary on a self storage unit, you should consider if this type of unit is really needed. It is most useful for fine wood furnishings, musical instruments and other similar types of items. If you only have a couple of items that need to be kept in a climate-controlled unit, you can consider leasing a smaller climate-controlled unit coupled with a more affordable non-climate-controlled unit for your other storage needs.
Security Features
Another factor to consider is if there is a need for additional security. If you have plans to store highly valuable items in your storage unit, you may opt to pay a higher rental rate for a facility that offers video surveillance, a security gate or indoor check-in point for guests and visitors to the property. These features will all inflate the monthly rental rate for your unit, so if they are not beneficial, you should perhaps look for a property that will not charge you for their use.
The Ability to Commit
Some self storage facilities will provide you with a special discount on your rental rate if you sign a longer term lease rather than a month-to-month lease. If you need a storage unit for more than a few months, consider comparing different rates for a short-term lease versus a longer-term lease. Keep in mind, however, that some facilities only offer monthly lease terms while others offer longer lease options.
Look for Discounts
In addition to finding a storage unit that is the right size and that has the right features for your needs, you should also inquire about different discounts the storage facilities offer. Some, for example, may be running a promotional offer that provides you with one month of free rent. Another property may offer a discount if you pay for several months of rent at the time you sign your lease.
Regardless of whether you plan to lease a self storage unit for a few weeks, several months or for many years, you do want to find the best deal possible. By paying attention to these factors, you can more easily find the best rate possible for your needs.
http://selfstoragesanmateo.com/size.html
http://www.storigen.com/do-you-need-climate-controlled-storage.php
http://blog.selfstoragedeals.com/an-introduction-to-the-uk-self-storage-market/
One Response to "How to Ensure you Don't Spend More Money than Necessary on Self Storage"