Did you know you can use self storage to help keep your Christmas presents a surprise?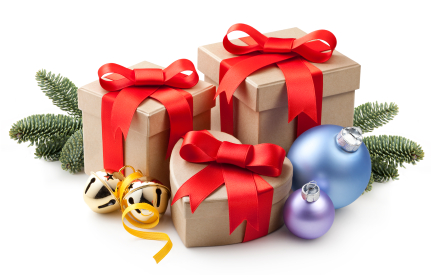 Using self storage can be a great way of making sure your presents remain a surprise this Christmas, according to one of Britain's leading self storage companies.
Maintaining a sense of surprise
Everyone likes to be surprised with a special gift at Christmas. Yet it's become harder and harder in recent years to make sure people don't find out about their presents before the big day, especially now that so many people order things online which have to be delivered.
The problem of keeping gifts a surprise is often compounded by a lack of storage space, as many modern homes don't have a basement or an attic where you can squirrel things away until the time comes.
Just as many people have taken to renting out self storage units to store their surplus possessions which they don't have room for at home, self storage can also be a great option for helping to keep your presents a secret.
Fortunately, many of the UK's self storage companies now offer very small locker-sized units, which are perfect for storing small presents and parcels until the special day arrives, as well as larger ones if you've ordered something bigger (100 sq ft, 200 sq ft and 400 sq ft are all common sizes!) Quite a lot of self storage facilities even offer vehicle storage, which is perfect if you're buying someone else a car – or even a speedboat!
Many self storage facilities are also willing to accept deliveries to your self storage unit, which is great for maintaining secrecy, although you should always check with staff beforehand just to make sure it's OK.
Squarefoot Self Storage
As an example, Squarefoot Self Storage, an independent self storage firm based at Andover in Hampshire, have launched a special promotion this Christmas encouraging people to store their Christmas gifts with them during the festive season.
As they emphasise in their publicity material, "a surprised face on Christmas Day is priceless." They offer a wide range of different-sized units available at various seasonal prices from their large self storage facility, which is accepting new customers right up until Christmas Eve.
Like many UK self storage facilities, they also provide 24-hour access by giving each customer a personalised login code to let them into the facility, meaning you can even get things out of self storage on Christmas Day if you need to.
Self storage can also be a great idea if you're having friends or relatives to stay over the festive period and you need a bit more room than usual at home. All in all, this is yet another example of how self storage can help almost anyone, whatever time of year it is.
4 Responses to "Did you know you can use self storage to help keep your Christmas presents a surprise?"