ITV launches "Storage Hoarders"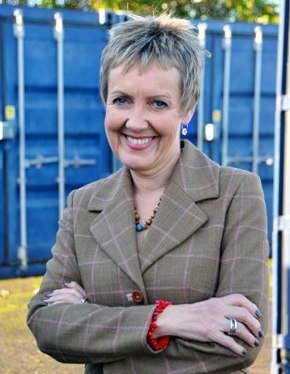 ITV has recently launched "Storage Hoarders," a new documentary-style TV show which takes the viewer inside some of the UK's most cluttered self storage units.
Presented by Aggie MacKenzie, best known for her role as a presenter on "How clean is your house?", the series will "expose the recent rise in demand for storage units and shine a light on couples whose relationships are suffering because they have too many possessions. In each episode they'll be challenged to sort through their stuff, say goodbye to the things with no value and turn their forgotten collectibles into hard cash," according to the website of its producer, Twofour Productions.
ITV clearly has high hopes for the series, as an ambitious initial run of twenty one-hour episodes has been ordered so far.
The show was scheduled to broadcast its first episode at 2pm on Monday 10 December, followed by subsequent episodes at the same time every weekday, with a break for the festive period between December 21 and January 17 next year.
You can see the first episode on ITV player now by following this link.
The decision to air this TV programme marks another step in the impressive growth of media awareness surrounding hoarding and self storage, following on from previous series with a similar theme such as "My Hoarder Mum And Me", "Britain's Biggest Hoarder", "Obsessive Compulsive Hoarder", and "The Hoarder Next Door".
Keep an eye out for this new show; we'll post a review blog about it soon!
4 Responses to "ITV launches "Storage Hoarders""