Why should you use self storage?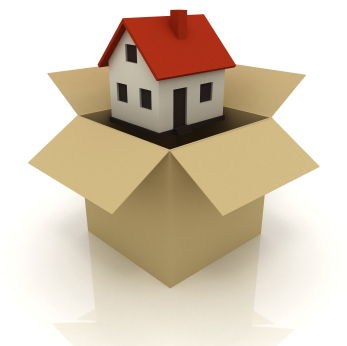 A recent article in The Independent argued that people who are looking to store things this Christmas should use removal company storage instead of self storage. Although everyone needs to find the storage option that really works for them, it's worth pointing that self storage has a lot to recommend it, contrary to what was said in this article.
So, why should you use self storage, instead of alternative storage options? Here are five good reasons:
1. Flexibility – This is probably the single best reason for using self storage compared to the alternatives. Modern self storage facilities are often found in convenient city centre locations, rather than out of town sites which are harder for you to get to.
This makes it easier to come and get things from your unit whenever you find you suddenly need them, a feature of self storage which is further enhanced by the fact that many self storage facilities offer 24/7 access, and you don't need to pay an access fee or give any notice before visiting the facility to get things out.
You can also think of self storage as more than just a place to keep things, if the mood takes you. Self storage units have been put to a range of other purposes other than those for which they were originally designed: as a way of providing cheap office space, as workshops, gyms, places to hold social events, and even as a kind of sanctuary, letting you get away from the rest of the world for some much-needed downtime. As long as you don't start living in a self storage unit, the options are practically unlimited.
2. Personalization – Admittedly, there are some people who prefer to have things done for them. However, people tend to be very possessive about their belongings, and understandably prefer not to have to entrust them to strangers when they are being packaged and moved. Self storage gives everyone the option of doing things themselves, as you are perfectly free to pack everything you want to store and drive it to the facility yourself, saving you the worry (and cost) that comes with having someone else do the job for you.
3. Availability – The options for people who want to use self storage are getting broader all the time, as more and more facilities open up around the country. Particularly in the major cities, you may well have several self storage centres conveniently located nearby, all competing to offer the best possible service for your money. You can use Storage.co.uk's Self Storage Finder to get a complete picture of the options near you.
4. Security – Self storage companies are in permanent competition for new tenants, meaning they have to offer the best possible service. One area which they keep on upgrading in order to make themselves more attractive is on the security side of the business, where 24-hour CCTV, high-quality perimeter fencing, burglar alarms and personal access codes are now all commonplace at UK self storage facilities. No one who uses a self storage facility to store their belongings should ever have to worry about the danger of them being damaged or stolen because of someone else's fault, and even if they are, by law all goods which are kept in self storage have to be covered by insurance.
5. 250,000 people can't all be wrong – According to the UK Self Storage Association, this is the number of UK customers who were using self storage in 2012.
6 Responses to "Why should you use self storage?"