"LoveSpace" launches new self storage concept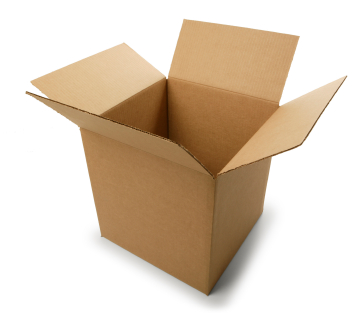 The ever-growing UK self storage sector gained a new entrant recently with the launch of "LoveSpace" , a new service which bills itself as "the hassle free, cost effective storage solution."
Pay per box
The big difference between LoveSpace and most other self storage companies, such as Access and Big Yellow, is that – rather than paying to rent a fixed amount of space – the customer pays for each box that they store instead.
As the LoveSpace website explains, when a customer gets in touch with them they ask to know roughly how much stuff the customer would be looking to store, and then they send them a sufficient quantity of LoveSpace packing materials (completely free of charge), including a set of sturdy LoveSpace boxes (dimensions: 450mm x 450mm x 500mm).
The customer then puts their stuff in the boxes, and arranges a convenient time for LoveSpace's free collection service to come and take their boxes away for them. LoveSpace then takes the boxes to its storage facility, and thereafter the customer pays a storage fee per box for each month that they are in storage (currently £4.95 per box).
The idea is to prevent people having to pay for a lot more storage space than they need, as can happen in traditional self storage units if people can't take advantage of the full dimensions of their room.
As with most removal storage firms, customers are not able to come and access their possessions while they are in storage themselves; instead, if they want to reclaim an item from LoveSpace then they have to arrange a time for the relevant box to be delivered back to them (this can be done online), and pay an access fee of £7.95 for each box they wish to retrieve.
Innovative approach
Is LoveSpace onto a good idea? The concept behind LoveSpace seems to be to give customers as much convenience as possible, although this means they inevitably lose some flexibility.
Some people who've used traditional self storage firms would probably be glad to avoid the hassle of having to transport their own belongings to the self storage facility and unload everything themselves, while many people who pay for the convenience of being able to access their unit at any time probably never do so.
It's easy to see why the LoveSpace concept may be welcomed by people like this. On the other hand, many people who use self storage need constant access to their belongings, especially if they are business customers, so the LoveSpace idea probably wouldn't work as well for them.
If you are thinking of using LoveSpace, make sure you get some estimates, and compare prices carefully before you begin. LoveSpace seems perfectly designed for people who want to store a small number of belongings which would only take up a couple of boxes; but while the company does offer discounts to people storing in bulk, it would be worth enquiring with both traditional self storage firms and removals warehouses, to see if either of these options could be cheaper for storing larger quantities of stuff.
9 Responses to ""LoveSpace" launches new self storage concept"