The Storage.co.uk Award 2011-12 for Packaging Retail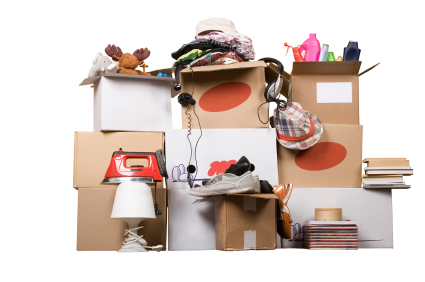 Packaging is a crucial part of the self storage industry. Most self storage customers will need a range of goods when they want to move in: tape, dust sheets, acid-free tissue paper, and, of course, the ubiquitous cardboard box – so self storage firms need to ensure they are delivering good customer service in helping their customers to acquire them.
A good self storage business will be selling a wide range of packaging materials that encompasses everything their clients could want or need, at a competitive price, with the option to order online and have it delivered to their home address. Fortunately, many self storage firms are now offering this level of service, so to celebrate this important but somewhat overlooked area of the industry, Storage.co.uk launched its Excellence in Packaging Retail award.
The official criteria called for self storage companies to provide "online box shops that are well-designed and easy to use, whilst also giving the customer value for money."
After much deliberation amongst the judges, the following five companies emerged as winners:
Anchor Self Storage – A tremendously well-designed boxshop that offers the potential self storage customer almost everything they could want, neatly displayed in a series of informative price tables. www.anchorselfstorage.co.uk/swindonstorage/boxshop.html
Apex Self Storage – A boxshop with a broad range of well-chosen, attractive photos displaying all the goods they have for sale, Apex Self Storage also offers some of the more obscure items that are harder to find elsewhere, such as LED lights for self storage units, nylon rope and foam corners. For customers who don't want the hassle of buying items individually, a range of great-value supply packs are also on offer. www.apexselfstorage.co.uk/packaging/
Blue Box Storage – Another self storage firm that understands the value of displaying high-quality photographs of the items they're trying to sell, Blue Box Storage offers a particularly wide range of cardboard boxes, including excellent value wardrobe boxes for people who store clothes, and a wide range of padlocks. www.blueboxstorage.com/packingf.htm
CityStore Self-Storage – A self storage firm that shows it is bang up-to-date with the latest movements in packaging retail by offering customers the options of ordering online, in person or over the phone. Customers who place their orders before 4pm are eligible for guaranteed next-day delivery, ensuring they enjoy flexibility and peace of mind. www.citystore.ltd.uk/online-store.asp
Len Lothian U-Store – A very well laid-out self storage boxshop that gives the customer everything they could possibly need, including an unusually wide ranges of padlocks, dust covers and other sundry items like box knives and safety gloves. The items they have for sale are well-illustrated by a series of colourful, attractive photos that let the customer know exactly what they'll be ordering. www.lenlothian.com/Shop/