The Storage.co.uk 2011–12 Award for Excellence in Promotional Films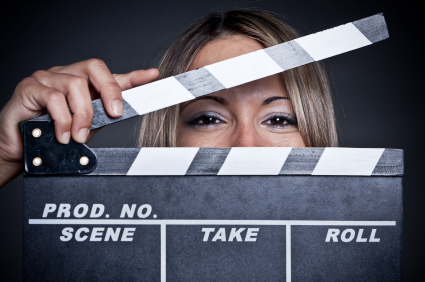 "All you need to make a movie is a girl and a gun," as the French film director Jean-Luc Godard once said. Fortunately, no self storage company has yet gone so far as to interpret his advice literally, although the plethora of good promotional films produced by the industry shows its members do understand how simple making an effective film can be.
Modern self storage customers choose the companies they store with by perusing their websites, looking to take in the maximum amount of information while applying as little concentration as possible. This is why well-made promotional films can be so effective for any self storage company, big or small, because they allow them to start building a relationship with the customer without him or her having to read through reams of text.
Good self storage films can be funny, or they can simply be informative, as long as they engage the customer in a way which makes them more likely to sign up.
In judging this award, we were looking specifically for  "the most informative, original and entertaining films found on storage company websites."  Here are the five  winners:
Mid Wales Storage – An independent self storage firm with 11 years of experience, Mid Wales Storage has an informative, professional documentary video explaining the company, and which has been given pride of place on the homepage of its website.  www.midwalesstorage.co.uk
Smart Storage Limited – This self storage company provides a video on its homepage which cleverly gives viewers a tour around their facility without using any words, while a zany piece of background music gives extra life to the footage of its units and corridors. www.smart-storage.co.uk
Squarefoot Self Storage – Another self storage company that provides visitors to its website with a documentary tour of their facility: the film on Squarefoot Self Storage's website has a professional, intelligent feel to it which invites the viewer in. Cleverly, the film starts playing automatically as soon as someone accesses their homepage, giving it the greatest possible impact as a tool for building customer relationships.  www.squarefootselfstorage.co.uk
Strong Room Self Storage – One of the self storage firms to incorporate elements of humour into its promotional films, Strong Self Storage provides a video documentary tour which follows a typical customer through the process of signing up a unit and loading it for the first time, followed by customer testimonials.  http://www.strongroomstorage.co.uk
The MCR Self Storage Company – Another self storage firm whose film explains how their service works. The MCR Self Storage Company's homepage video is a professional source of information about their business which gives the potential customer everything they need to know.  www.manchesterselfstorage.co.uk/index.php?id=77&blogpage=2