Big Yellow Self Storage wins The Queen's Award for Enterprise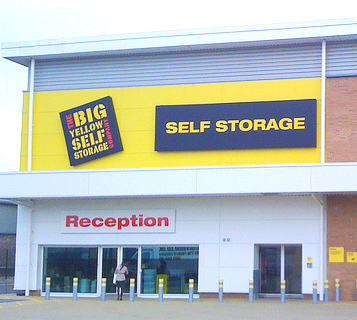 Big Yellow Self Storage has been given The Queen's Award for Enterprise in recognition of its strong corporate social responsibility (CSR) agenda.
The Queen's Award for Enterprise
Founded by royal warrant in 1965, The Queen's Awards for Enterprise are considered to be Britain's highest official honour in recognition of business achievement. The queen announces the winners once a year on her birthday, following a stringent selection process which is administered  by the Prime Minister's office.
Prizes are currently awarded in four different categories: International Trade, Innovation, Sustainable Development and Enterprise Promotion. They are intended as a formal recognition of the highest achievements of UK-based businesses in each of these four areas.
The Minister for Business and Enterprise, Mark Prisk, was quoted in the Financial Times saying that "The Queen's Awards for Enterprise are the highest accolade a business can receive. The standard of this year's winners highlights the great work being done by businesses of all sizes to help boost the growth of the UK economy."
This year, a total of 209 awards were handed out, with Big Yellow Self Storage emerging as one of only eight winners in the Sustainable Development category. In their press release announcing the winners, the judges said this had been the highest-quality set of entries that The Queen's Awards for Enterprise had ever had.
Big Yellow Self Storage: CSR agenda
Since 2007, Big Yellow Self Storage has had a comprehensive CSR programme running across all of its operations, which has included a strong commitment to reduce its impacts on the environment.
While self storage is an industry with fairly low environmental impacts to begin with, the Big Yellow CSR policy has emphasised doing as much as possible to reduce them even further, through initiatives such as reducing waste during the construction of new self storage centres and managing their use of heat, power and sanitation facilities.
Big Yellow has even opened a dedicated "eco-store" in Bromley, Kent, which contains innovations such as LED lighting and ground-source heat pumps. They have a section on their website devoted to their CSR initiatives which can be accessed here.
This is not the first time Big Yellow has been recognised for its strong focus on CSR. The company has already been named as one of the Sunday Times  60 Best Green Companies in 2011, and was one of the winners of the Storage.co.uk Award for Environmental Awareness 2011-12.
2 Responses to "Big Yellow Self Storage wins The Queen's Award for Enterprise"