What are self storage kiosks?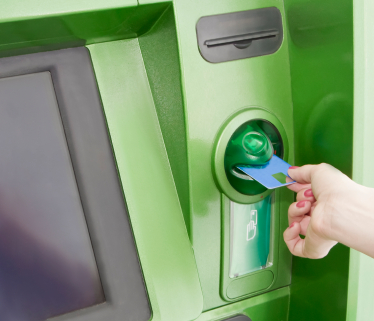 Anyone in the self storage industry who's spent some time looking at how they do things in the USA may well have come across self storage kiosks. However, they don't seem to have started popping up at UK self storage facilities yet, so for anyone who hasn't come across them, this article will explain how they work.
What do self storage kiosks do?
A self storage kiosk is a machine that dispenses access to self storage units, in much the same way that a parking meter lets people pay to park for a certain length of time.
A self storage kiosk normally stands near the entrance to the self storage facility. In design terms, it looks rather like a bank ATM, with a screen and a range of buttons, or a touch-screen, which customers use to input the dimensions of the self storage unit they are looking for. The kiosk then tells them if such a unit is available and gives them a price, and if they are happy with it they can sign up on the spot.
A self storage kiosk will usually display on-screen the standard tenancy agreement and any other information customers need to know, and will have a pad to let them sign it electronically. Customers can pay for their self storage unit by either cheque or card, and then – once everything has been taken care of – the machine will either dispense their key to them, or give them a code which opens their unit printed on their receipt.
First launched in 2003, self storage kiosks have since become a common sight at many US self storage facilities. As the market for them has developed, more sophisticated versions have gradually been launched that enable the self storage company to do things like running an instant criminal records check on their potential client as soon as they enter their name, or link the kiosk to their computerised tenancy-management systems. There are even versions which can dispense padlocks in the manner of typical vending machine.
What are the advantages of using self storage kiosks?
The main reason why self storage kiosks are advantageous is that they enable self storage companies to employ fewer people, and to minimise the amount of time their remaining employees have to spend dealing with new tenants.
This can be particularly useful if the self storage facility offers 24-hour access, or if they want to be able to sign up new tenants during public holidays without paying overtime. They can also simply make it easier for new customers to find what they are looking for, and it makes it smoother for their details to go straight onto the self storage company's system without employees having to spend time sitting behind a desk typing them in.
Are there any drawbacks to using self storage kiosks?
For some self storage operators, the appeal of self storage kiosks may be hard to fathom. Many self storage firms like having someone to deal with each new customer, as it enables them to make sure they like the look of who they're dealing with, as well as presenting an opportunity to haggle with wavering customers, and to get to know them a little bit. The face-to-face sale is still a very important part of the self storage industry in the UK, which many managers would be loath to pass up.
Self storage kiosks are fairly expensive in the USA, and while they do allow self storage companies to display their current offers, their ability to really sell self storage as a product is fairly limited. In addition, as they usually stand in the open-air outside, they can be vulnerable to adverse weather conditions and vandalism as well, although newer models are somewhat better-defended against both potential hazards.
Ultimately, it is up to the managers of individual self storage facilities to decide if a self storage kiosk would benefit their business, but as they've caught on quite quickly in America, don't be surprised to see them arriving over here in the not too distant future.
One Response to "What are self storage kiosks?"