The Storage.co.uk Award 2011-12 for Environmental Awareness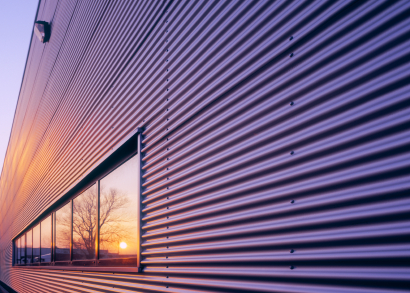 Nowadays, businesses have to be more aware than ever before about their impacts on the environment. That was why Storage.co.uk launched the award for Environmental Awareness, to reward the self storage firms that make special efforts to be "Green".
We were looking for companies that have put green initiatives at the heart of their approach to doing business, making a substantial commitment to reduce their impact on the environment as much as possible.
Green initiatives come in many shapes and sizes, and could have included employing sustainable building techniques, renewable energy, eco-friendly approaches to landscaping, recycled packaging, or even just encouraging people to visit self storage centres on public transport.
The judges were impressed with the number of UK self storage companies which are making a big effort to go green, and winners were difficult to select.
However, here are the lucky five, in alphabetical order:
Barretts Storage – The judges felt this Oxford-based self storage centre demonstrated a clear commitment to the environment by publishing its sustainability policy on their website. This states that they will make every possible effort to prevent waste from going to landfill by composting or recycling it instead; and they try to do business only with other companies that "demonstrate an excellence in sustainable operations". As they say themselves, "the purpose of our recycling policy is to set up and maintain our commitment to sustainable stewardship through recycling, waste prevention, purchasing recycled content products and energy and water conservation." (http://www.barretts-selfstorage.co.uk/)
Big Yellow – A self storage company that really needs no introduction, Big Yellow remains the UK industry's most high-profile brand. However, something which doesn't receive enough attention is their commitment to Corporate Social Responsibility, which includes a strong commitment to environmental issues. This year they were included in The Times "60 Best Green Companies" in recognition of their eco-friendly initiatives, which have included adding ground-source heat pumps to some of their new facilities instead of gas boilers, and offering staff a range of incentives to avoid travelling to work by car. (http://www.bigyellow.co.uk/)
Easyshift.co.uk – A North London removal company that also offers self storage, they have teamed up with Blue Ventures Carbon Offset to make their fleet of removal vehicles carbon-neutral. This has involved a range of strategies, including the introduction of more efficient exhaust-management services, while any carbon emissions which can't be reduced through technology are now offset using carbon credits. (http://www.easyshift.co.uk/index.htm)
Fox Self Storage – A self storage company with four branches spread across South Wales, which opened its first facility in 1992, Fox Self Storage indicates its strong commitment to the environment by publishing an environmental policy on its website. In particular, they encourage employees at their sites to recycle as much of their waste as possible, and advertise recycling services on their website to make it easier for their customers to use them. (http://www.foxselfstorage.com/index.php)
Luxfords of Weybridge – A longstanding, family-run removals and self storage business based in Surrey, Luxfords of Weybridge have a re-use and re-cycling programme in place for all their cardboard boxes. This entails offering to collect all used cardboard boxes from their customers who have just finished moving, and then offering them free of charge to new customers, helping to reduce the environment impacts that would be created by producing new ones. (http://www.luxfords.co.uk/environment.html)
One Response to "The Storage.co.uk Award 2011-12 for Environmental Awareness"