Investing in Self Storage: an industry on the rise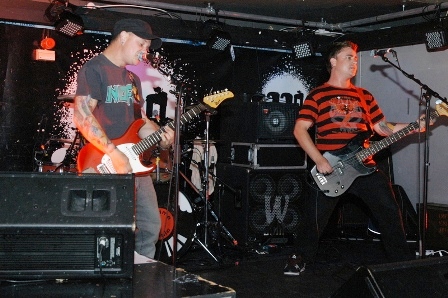 The self storage industry offers a great opportunity for investment, even – and perhaps especially – in hard times. In this guest blog, the London-based business Self Storage Investment gives us its assessment, and tells what's on offer.
Despite the current economic climate, the UK Self Storage industry has proven to be a resilient business, with the average consumer storage period increasing from 22 to 37 weeks in the last four years alone.
In an era of cutbacks and downsizing, a number of businesses and consumers are taking advantage of the flexible nature of a storage unit, attracted by low rents and the convenience of hassle-free rental agreements.
A solid business in hard times
It is no secret that the economy has forced a number people to reassess their finances, with a large number of homeowners opting to convert their homes instead of moving. With spare rooms becoming offices and attics becoming bedrooms, many homeowners are short of storage space, which has created a demand for on-site storage facilities.
This combined with factors such as a rise in UK divorce rates and a growing number of people relocating, downsizing or moving into flats has created a rise in demand for storage space for personal and sentimental belongings.

Business enterprise
And it's not just homeowners who are looking to downscale and cut costs. A number of low-level entrepreneurs and businesses are taking advantage of storage units and finding new uses for them, from self-contained gyms to music studios, from recycling centres to offices. An increasing number of tenants are creatively using their units to boost their businesses.
"We're seeing a change in the proportion of business customers to private customers. This is part of the recessionary effect," Rodney Walker, CEO of the Self Storage Association revealed.
"If you are starting a business in today's landscape it makes sense to use a facility that is flexible and cheap. For start-ups, self storage has always been a potentially more cost-effective way of getting established," Walker continued.
The flexible nature of a storage unit enables the tenant to create a space not just to hoard belongings, but to create a working space at a pinch of the cost of typical commercial property.
Out The Box Thinking – Case Study
Based in London, one South African melodic punk rock band, has converted their rented self storage unit into a studio.
"We used to have to travel into central London to get good studio time to work on our album, but the cost of studio time was expensive and the time travelling took out of our practice time," founder of the band Dale Anderson commented.
Searching for a more local studio space, after research the band secured a large storage unit towards the back of the facility where they were able to create a studio to record their material.
"They had a great space we could use and as we generally only practice during the evening, we don't tend to disturb people with the loud music," Anderson continued.
"Our converted storage unit has not only saved us money, but also means we can practise a lot more, which has enabled us to complete our second album."
Market Penetration

When compared to more mature markets, the levels of market penetration in the UK are low at just under 0.5 sq/ft per person. The US has more than 7.4 sq/ft per person and Australasia has 1.1 sq/ft per person. Despite such high levels of market penetration, the market in the US continues to grow at 10-15% a year (based on net lettable space).
On this evidence it is clear that the UK market has much further to grow, and with so many new and innovative ways to utilise self storage facilities, the market shows no sign of slowing down.
UK Self Storage Investment Opportunity
Typically only available to large scale businesses, UK self storage has now been opened up as an opportunity for individual investors by the Self Storage Investment, an arm of the London-based company Experience International.
Investors looking for a low-entry, hassle-free investment can purchase a StorePod – an individual storage unit situated within a self storage facility – and enter into an agreement to sub-let the unit to a well-established management company, who in turn sub-lets the units under licence to end-users.
With guaranteed returns, investors receive double-digit yields from a 6 year lease already in place. The lease is expected to average NET returns in excess of 10% for the initial 6 year period (guaranteed 8% NET yields for years 1 and 2).
And with a secure exit strategy in place and an optional buy-back scheme, investors can secure a steady income from the booming self storage industry.
For more information about Self Storage Investment, please contact Experience International on 0207 321 5858 or email enquiries@experience-international.co.uk or click here storage investment
2 Responses to "Investing in Self Storage: an industry on the rise"