Managing your storage systems with Space Manager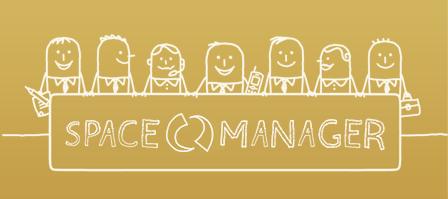 Space Manager is a program for windows developed by RADical Systems, a UK-based development team, designed to simplify your real world warehousing and storage. Managing Director Rip Bucks founded Radical Systems in 1989 and has dedicated himself to writing software specifically for the storage industry ever since, and Space Manager is the product of his near 25-year journey.
Tailor-made
The benefits of Space Manager are all born from the fact that it is software developed specifically for the storage industry. The team at RADical Systems have spent countless hours researching the needs of each user and refined the product into the sleek and powerful system it is today.
The benefits of using Space Manager don't just lie in the usability from an in-house standpoint. It allows you to advertise your storage availabilities accurately, giving customers important information such as the size of the storage, pricing, promotional discounts and location mapping – all in real time.
In addition, your customers can reserve space via a credit-card deposit, further increasing the efficiency of your storage business. From beginning to end, all data regarding the transaction and all customer records are stored in the one place and with the capacity to be integrated with your calendar, making finding said information a cinch.
Real time
The real-time mapping capability of Space Manager is one of the more interesting and useful features. Unique to the Space Manager software, the interactive multiple mapping system – like many other features of the product – is linked in real time, allowing you to hold a constant vigil over your site. You can monitor each of your units and pull up all kinds of information, allowing you to analyse your site at a microscopic level, and maximise the profitable parts of your site. The mapping facility allows you to create and maintain a virtual version of your actual site and keep it up-to-date in real time, meaning that to check the entire status of your site is as simple as opening a program – provided your on-site staff do what they are told. Space Manager also allows you to integrate multiple sites into one single, fully integrated system, meaning running a large company is as simple as running a small one.
At the billing end, Space Manager allows you an incredibly flexible charging system, one of the facets of Space Manager influenced by input from people actually in the storage industry. This means you can bill your customers in units of days, weeks, months, years, you name it. You can also apply discounts in any way you see fit, as fixed rates or as percentages. As with everything else that RADical Systems have put into the product, the billing system is incredibly flexible.
Flexible systems
A word that keeps coming up when talking about Space Manager software is flexible, and your reporting is just as flexible. The built-in report builder allows you to download reports on anything that Space Manager does in a wide variety of file types.
RADical Systems have made Space Manager capable of being fully integrated with loads of other software, including popular access systems and accounting packages, even European Banking Systems, further increasing the usability of the software.
In addition to the features of the product, RADical Systems offer technical support around the clock. The support team are the developers, which means that you are dealing with someone who intimately knows the software. Not that you'll need it much: after all, the product has been in development for 25 years and has a solid track-record.
With clients like Big Yellow, Vauxhall Bondway Self Storage, Safestore, Space Station and Ready Steady Store, it is clear that the product does what it says it will. Why not give it a try – if you haven't done so already?