Protecting Your Valuables in Storage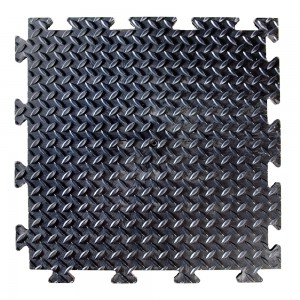 Here's some good advice about wrapping and protecting precious items, with some extra tips about the advantages of using specialist matting.
When items are in storage, whether this be in your garden shed or loft, or a pre-paid rental unit, a mix of bad packing and poor atmospheric conditions will leave them susceptible to damage. Therefore protecting your valuables whilst they are in storage is paramount if they are to remain in the condition they were, before they were stored.
Listed below are facts and best-practice advice on storing your valuables safely.
Electrical goods
This category includes anything from stereos to laptops and cameras to DVD players. These are quite often some of the more delicate items we will place in storage and will therefore require good quality packing and protection.
When packing electrical goods, using any form of plastic may allow damp and moisture to build up, causing irreparable damage to the internal electronic components.
These items should therefore be individually wrapped in cotton fabric and placed in a close-fitting, good-quality, sturdy cardboard box, which will need to have polystyrene inserts to minimise any movement. It is also advisable to place silica gel sachets with these items, to soak up any moisture that might be present.
Pottery and Glass
Crockery, ornaments and mirrors are the most straightforward items to store. In this instance, wrapping in bubble wrap and plain paper is the easiest and best protection. However, to avoid pressure marks on your valuables, best practice is to wrap these items with the bubbles facing outwards.
Fabrics
Fabrics are quite often the worst items to place in storage as not only do they easily take on moisture from the atmospheric conditions but they also offer a great environment for bugs to thrive in. Therefore before storage ensure all fabrics are professionally cleaned and placed in anti-moth bags. These bags are impregnated with moth repellent and are available in various sizes from many high street retailers.
Metals and silver
Ornaments and trophies, even tools and kitchen equipment – any metal items may suffer in storage, as they will lose their sheen and at worst be subject to rust.
To slow down the oxidisation process it is important that, prior to packing, any iron objects are coated with oil. So if storing kitchen or household metals, then polishing with a light olive oil before storage will offer good protection. Alternatively if storing heavy-duty items such as tools or engine parts then spraying with a standard WD40 oil, or similar, is recommended.
Store silver and semi-precious metals in specialist flannel bags (these are pre-infused with silver particles for better protection) or at least cover/wrap them in a heavy fabric to keep off the dust and damp.
Matting, for extra protection
Once you have your items securely packed and ready to move into storage, be sure not to overlook the one vital component which could potentially undo all your good preparation and packing.
This is quite simply what to stand or store your valuables on.
Many storage places have issues with damp, and so simply stacking your boxes, bags and items on the floor and up to the walls will eventually lead to damp penetrating your boxes and valuables (using good quality boxes will help, but only by delaying the effect).
Therefore to give your items the best chance you should prepare your unit by dressing the floor. Start by covering it with a good quality, thick polythene construction sheet; this will help to trap underneath any potential rising damp. It is then important to create a space between the polythene and your valuables so that air can circulate. This can be achieved by laying wooden pallets over the polythene, to create a false floor.
However, specialised PVC or rubberised matting can also be used to achieve the same effect, and may potentially be easier to source. Usually reserved for protecting lawns or delicate inside flooring these interlocking cellular structures provide a great cushioned base on which to store your valuables. Ranges are available to view at  www.grassform.co.uk/products/ground-protection to enable you to budget accordingly and assess which are best fit for your storage.
One Response to "Protecting Your Valuables in Storage"