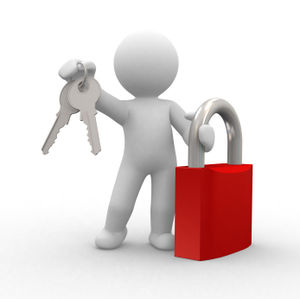 Big Yellow
Something of an industry behemoth, Big Yellow has the largest annual revenues of any UK self storage company at nearly £60 million, as well as the second highest number of sites and second biggest workforce. It has probably also become the most well-known self storage firm in Britain through its campaign of innovative television adverts, and the distinctive colour scheme which adorns each of its warehouses.
They have 65 of these spread around the UK, although the majority are in London and the south-east, with each one offering spaces between 10 and 500 sq ft for customer hire. All their sites are open 7 days a week, 365 days a year, and over half of them now have an extended access period from 5am to 11pm. They're also hard to miss: at 63,000 sq ft, their average store size is twice that of the industry as a whole.
Safestore
The UK's "other" impressively large self-storage firm, Safestore, actually has more properties and employees than Big Yellow but has had far less impact on the popular imagination owing to its less prominent marketing strategy. Nevertheless, it has become the first of the British players in this industry to expand overseas, operating a set of stores in the Paris area to complement those found on many of its home country's main roads.
They offer much the same access arrangement to customers as Big Yellow, and, like them, will match any price quote from a competitor that obeys certain conditions. This company also has a wide range of targeted discounts available, including ones aimed at students, members of the armed forces and Tesco Clubcard holders. Their partnership with Europcar means customers can get van hire at preferential rates when making their original booking. 
Lok'nStore
The smallest of Britain's three listed self storage companies, not to mention the most confusingly spelled, all their 22 sites are found in London and the South. On the other hand they are also likely to be the cheapest for customers, as their average rental rate per square foot each year is £8-9 less than at either of the two companies mentioned above.
They've also put more focus on the sidelines of packaging and selling insurance than most other firms have, meaning their boxes are generally cheaper than those found at Safestore and on a par with Big Yellow. Van hire is also available for just £10 per day when moving in and the warehouses offer free fork-lift truck use when you get there, in contrast to a lot of other operators who charge for it.
Shurgard
The main American player to have expanded into the UK market, Shurgard has opened 21 stores throughout London and the Thames Valley to compliment its other 129 ones located elsewhere in the EU. They offer broader access hours than many of the other companies, as the standard limit of 6am–11pm can be expanded to 24hrs on request, and have good introductory offers that include charging only £1 for the first month's rental (within certain terms).
Access
A fairly large company whose warehouses snake down the middle of the country from Manchester to London, Access has grown to 50 sites since it opened in 1999. Despite having less prominence than some of its larger and more famous rivals, it offers several perks for customers, such as not charging extra for an upgrade to 24hr customer access the way they often do (this being included for free instead) and offering the first month to newcomers for 1p. They have also tailored their services into separate personal, business, archive and office packages to make it easier for customers to obtain what they want.
Space Maker
A storage business unusually focussed around the South-West of England, this is a small player in the overall market with only 13 sites. They offer the typical steel partitioned units for storage, although several features of the larger companies are missing: they charge for using forklift trucks, only sell packaging materials on-site and don't have a removal service fully integrated into their business. On the other hand, a smaller firm is always likely to be cheaper than one of the big players.
Storage King
The largest player in the major Australasian self storage market, this firm has recently expanded to the UK and is developing warehouses nationwide, unusually based around a franchise model. They offer different packages for business and personal customers so each may configure their service to what they want; they also offer free van hire at some of their sites, or include this in the booking transaction, and do not charge if you use any of their goods moving equipment.