There are four main types of storage facility:
1. Warehouse storage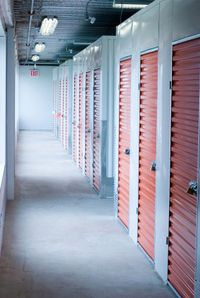 This is the kind of facility offered by the main self storage companies, such as Big Yellow, Access, and Lok'nStore: a large building divided into dozens — and sometimes hundreds, even thousands — of individual rooms (called 'units') of varying sizes.
Warehouse self storage facilities are divided into two categories:
New-build: modern, purpose-built facilities
Conversions: large, older buildings, converted into storage units
Advantages
Such storage facilities are usually wellmanaged, conveniently located, and secure. They may offer a more comprehensive range of services, such as 24-hour access and temperature-controlled units.
Disadvantages
They are usually the most expensive type of self storage facility.
2. Container storage
The units are metal shipping containers, the largest ones offering up to about 160 square feet of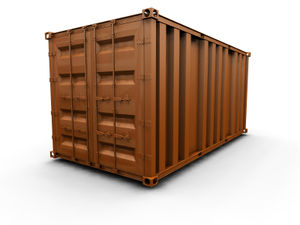 storage space, or they can be subdivided into smaller units. These are then parked behind a secure perimeter, and often arranged so that customers can park beside them while unloading.
Some companies can also deliver storage containers (or "mobile storage units") to the clients' home or business. These can be left on site, or picked up by the company and transported back to their secure compound.
Advantages
Container storage is usually considerably cheaper than warehouse storage.
Disadvantages
Exposed containers can suffer from the effects of the weather: hot in summer, cold in winter, with the risk of damp in all seasons. Items to be stored need to be suitable for such conditions.
3. Lock-up garages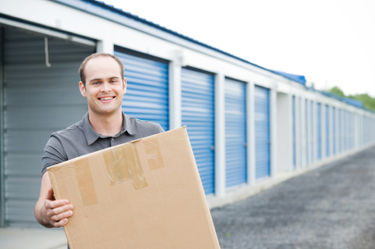 Sets of purpose-built garages may be offered as storage units. Their dimensions are not very generous when compared to other types of storage unit, normally having a one-size-fits-all floor area of 124 sq ft.
Advantages
Easy access, often found in residential areas. Usually much cheaper than the 'warehouse' style storage centres.
Disadvantages
Security may be limited to the quality of the garage door.
4. Removals depositories (non self storage)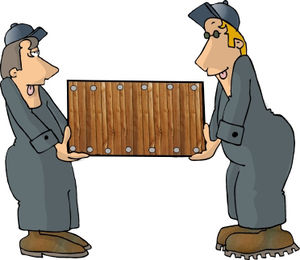 Many removal companies have their own storage facilities, often called "furniture depositories", where they can store their clients' belongings between moves. These are often large warehouses in suburban or out-of-town locations, with high standards of security and controlled conditions.
Advantages
The removal companies will take charge of transport. They should also be able to offer competitive storage prices as part of their overall removal package.
Disadvantages
Access to your belongings while they're stored may not be allowed. Even if this isn't the case some firms will charge you a fee for each visit, and they are likely to be based in very hard-to-reach locations where public access may be restricted..