Cheap self storage alternative: buy a van?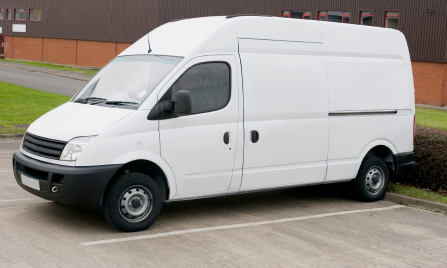 Storage.co.uk asked: Could it be cheaper to buy a van to use for storage instead of renting a storage unit?
Buying a van
We were able to find a 10 year old small-wheel-base Ford Transit van, with MOT and in good condition, for £575. A van this old will depreciate slowly so if you sell if after a year you should still be able to get at least £400 for it.
A small-wheelbase van like the Ford Transit we found typically has 40 square feet of storage in the back. There are larger vans available for slightly more money, but they are more likely to attract attention if parked in a residential area.
Road tax
If you are going to keep the van on the street, rather than on a driveway, then you will need to pay an annual road tax. A van similar to the one we found will cost you £205 a year.
You would also have to make sure you don't park in a controlled zone or the cost of using a van for storage would escalate. The ideal place to store your van, if you don't have a driveway, would be directly outside of your house, in a well-lit area. This would give you peace of mind, knowing that your belongings were safe.
Insurance
It is difficult to get van insurance with contents cover. Most insurers will only cover goods in transit but will not cover you if your possessions are stolen while the van is parked. Because of this it's a good idea not to keep anything valuable in your van.
Added security
One thing you can do to deter thieves and make your van near impossible to break into is fitting extra high security locks to the rear and side doors. There are many companies that will charge you around £400 to do this but you can easily do it yourself. For £144 you can buy a kit with two locks that fit onto your rear and side doors. They can be easily and quickly installed at home for free. Not only are these high security locks much stronger and resistant to attack than your van's original locks, they are also highly visible, which would help to deter any would be thieves.
If you spend money on adding extra security to the van then hopefully this will be reflected in the price you get when you decide to sell.
MOT
Getting your van MOT tested should cost around £50. Of course if it fails then your costs could skyrocket, but if you buy the van under MOT and barely drive it then it should (in principle) pass without you incurring any substantial costs.
Adding up the costs
Assuming you are using the van for storage for one year:  You would be spending £205 on road tax, £144 on additional security, £50 on an MOT test and £575 on the van itself. However, if you can sell the van for £400 then the total costs come to £574.
So for £574 you can get 40 square feet of storage space a year, in a location largely of your choosing and with 24hr access. You also get a van, which would save you having to rent one to move any big items into storage in the first place.
How does it compare?
If you were renting 40 square feet from a self storage company, the annual costs could range from £600 to £1000. The storage facility might be far from your home or workplace, you are unlikely to get 24hr access and you might have to rent a van to move your belongings around.
However, with a professional self storage company you get far better security than a van offers. Insurance is relatively cheap and comprehensive. There are often friendly staff that can sell you boxes and tape and offer you useful advice. You also get a fixed agreement on how much rent you pay each month, and there are no hidden costs or unwelcome expenses.
Remember, too, that your street-parked van may really annoy your neighbours, especially if street-parking is tight. And if your van fails its MOT test or is broken into then you might suddenly have a very large bill to pay – and really regret not having taken the safer option of using proper, professional self storage.
3 Responses to "Cheap self storage alternative: buy a van?"