Removals Storage vs Self Storage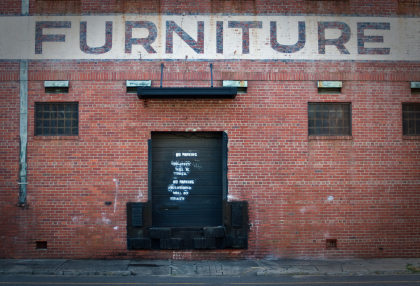 If you are moving house, but need to store your possessions between houses, should you choose the storage offered to you by the removals company, or self storage?
Before the great self storage revolution of the 1980s, there was really only one kind of furniture storage: the storage offered by removals companies. These were the days of the warehouse-like "furniture depositories" in the suburbs of most major towns and cities in the UK.
The idea was that the removal company could store the contents of a house in their own warehouses, if their clients were unable to move into their new address immediately.
Removals storage
This system still exists. Most of the major removals companies have their own secure storage facilities, usually at their headquarters, or at branch sites, where the removals vans are kept.
In the traditional way of doing things, clients had no access to their possessions when kept in this type of storage. It was, after all, considered to be short-term storage, and clients simply held back any possessions they might need in the interim.
Self storage
With self storage, you do have access to your possessions, often on a 24/7 basis. The concept therefore is very different. The clue is in the name: self storage. You have to get the stuff to your storage unit, and remove it — yourself.
The choice
Essentially, if you are moving house and need temporary storage, you have to ask yourself: do I need access to my possessions while in storage?
If the answer is no, you will probably find that the kind of storage offered by the removal company is the best and most convenient option.
If the answer is yes, then you'll need self storage.
If the answer is no for most of your possessions, but yes for some of them, then you could separate out the stuff you need access to and put just that in self storage.
The third way
But, actually, many removals companies have recognised this need, and offer not only lock-it-away storage of the traditional kind, but self storage with full access provisions — and have purpose-built warehouses for that service.
Nationwide removals companies such as Bishop's Move, Pickfords and the Britannia Group have self storage facilities across the country. So too do more local companies, such as — for example — Charles Wood & Sons of Oxford, and The Furniture Men of Burnham-on-Crouch.
So, if you want self storage when moving house, these days you may have to look no further than your removal company.
9 Responses to "Removals Storage vs Self Storage"