The Storage.co.uk Award 2011–12 for Pricing Transparency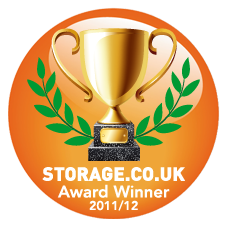 To the potential customer, the fact that many self storage websites don't contain prices can seem a little confusing. This is usually done for a very good reason – so that self storage companies can take a set of the customers' requirements and offer them a tailored quote. But for people who don't have time to enter their details, or who don't feel they know what they're letting themselves in for, this can be a source of frustration.
Fortunately, Storage.co.uk's survey of the industry last year revealed that over 30% of self storage firms now display prices on their website, a welcome development for customers who want to be able to compare different rates quickly.
In order to reward those companies that have put their best price-per-square-foot forward in this area, Storage.co.uk has created this award, now in its second year. The ways that prices were presented were assessed for their simplicity, accessibility and clarity. Below are the four deserving winners:
Ashford Self Storage – An independent self storage company based at Ashford in Kent, Ashford Self Storage has made great efforts to create a website packed with useful, interesting information, including a page with all the prices for their wide range of different units. www.ashford-selfstorage.co.uk
Sipak Self-Store – A Leicester-based self storage firm that has been in business ever since 1900, when it opened as family removal firm A.T. Siddons, Sipak clearly knows a thing or two about delivering what its customers want. This extends to their informative, no-nonsense website that gives all its prices in a link directly from the home page for maximum convenience and efficiency. www.sipak.co.uk
Priory Selfstore – Another winner in this category from Kent, Broadstairs-based Priory Selfstore shows that small can be beautiful with its admirably straightforward and informative website that includes an extraordinarily comprehensive list of prices. Customers really are given everything they could want to know with prices quoted for all 21 of their different unit sizes, broken down into three different lengths of tenure. www.prioryselfstore.co.uk
Wokingham Self Storage – This Berkshire-based container self storage firm offers a wide range of different container sizes to its customers, with full pricing information available via a tab on the homepage. Potential clients can choose if they want their goods to be stored on the ground floor or on the second storey, a cheaper option. There is also a useful set of photographs of self storage containers for people to look at, so they know what they're getting before they buy. www.wokinghamstorage.co.uk
2 Responses to "The Storage.co.uk Award 2011–12 for Pricing Transparency"